SOUS VIDE

BioloMix 6th generation Sous Vide
PERFECT FOR BUSY PROFESSIONALS – The BioloMix sous vide cooker is ideal for people with busy schedules. Experience hands-off, time-saving meal preparation with thismachine.makes it easy to capture the full, true flavor of your favorite foods. Consistently cook your food to perfection at the touch of a button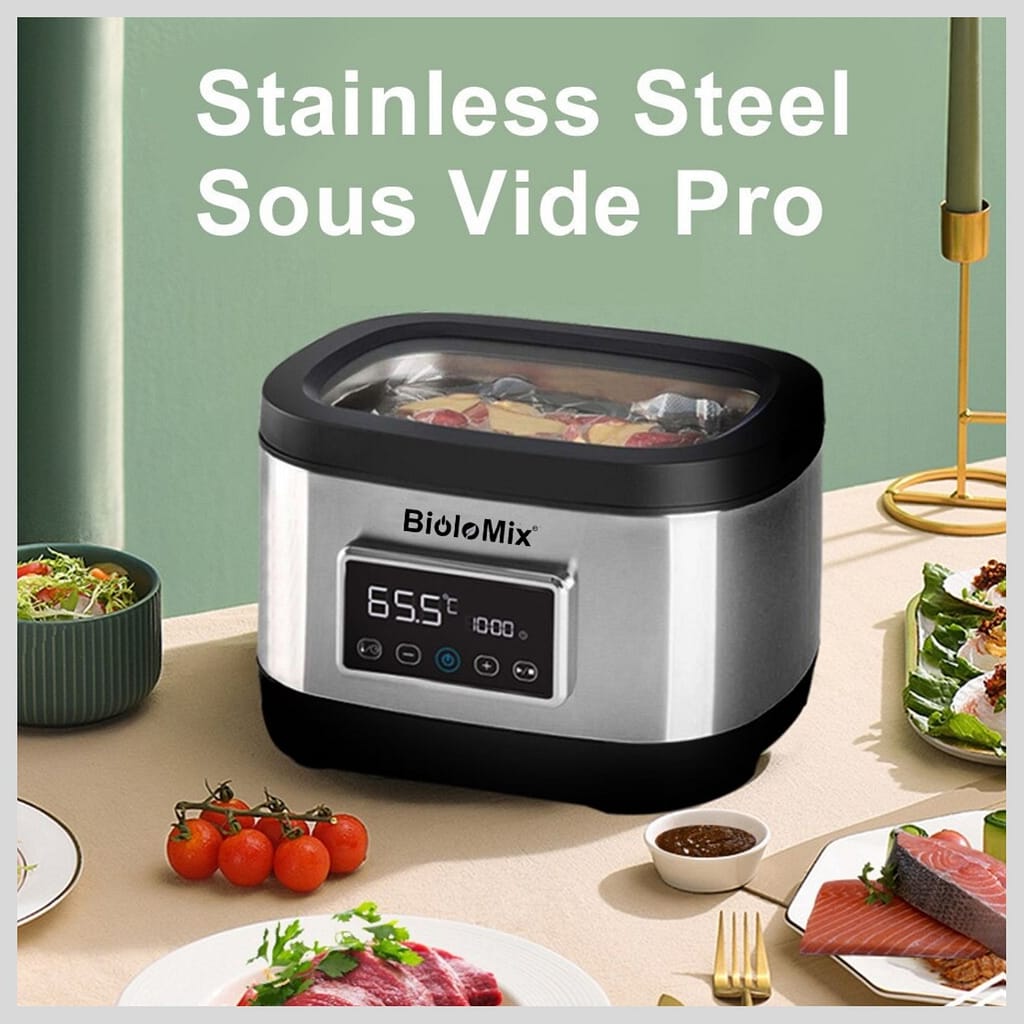 Sous Vide Accessories
Oven combined with professional level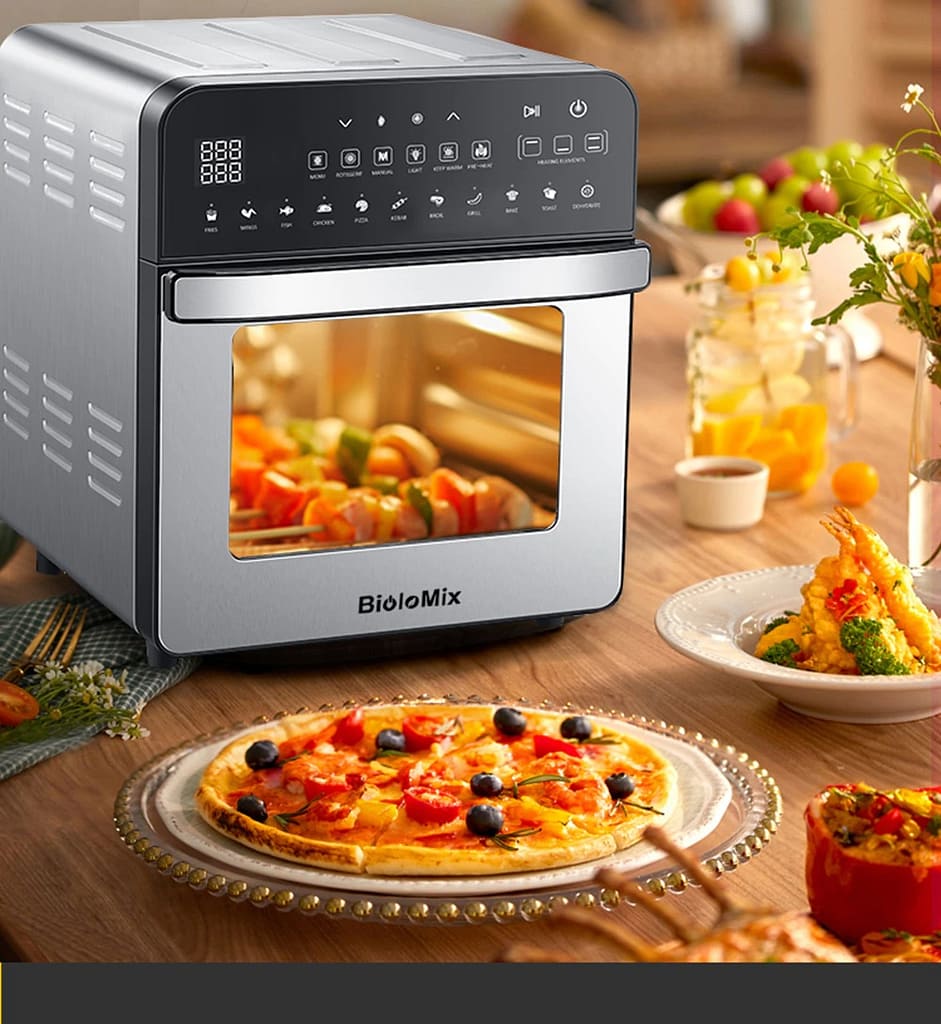 Dual Heating Air Fryer Oven Oil Free, Toaster Rotisserie and Dehydrator
Equipped with sensitive touchscreen and intuitive icons, this digital air fryer oven is easy to use even with wet fingertips. 11 smart presets for quick start without guesswork, make cooking easy and beginner-friendly. Timer and temperature can be customized to your desired temperature(50-220℃) & time(0-120mins) . BioloMix power air fryer oven combo makes your life simple.
Multifunctional 7L Air Fryer without oil electric oven, Dehydrator, Convection Oven, Touch Screen Presets Fry, Roast
8-in-1 Air Fryer: Are you troubled by too much clutter in the kitchen? It is time to say goodbye to your dehydrate, deep fryer, pizza oven, toaster… Anything they can do, the BioloMix air fryer oven can do better! The unique double-layer design, saves space and allows you to make more than one type of food at once.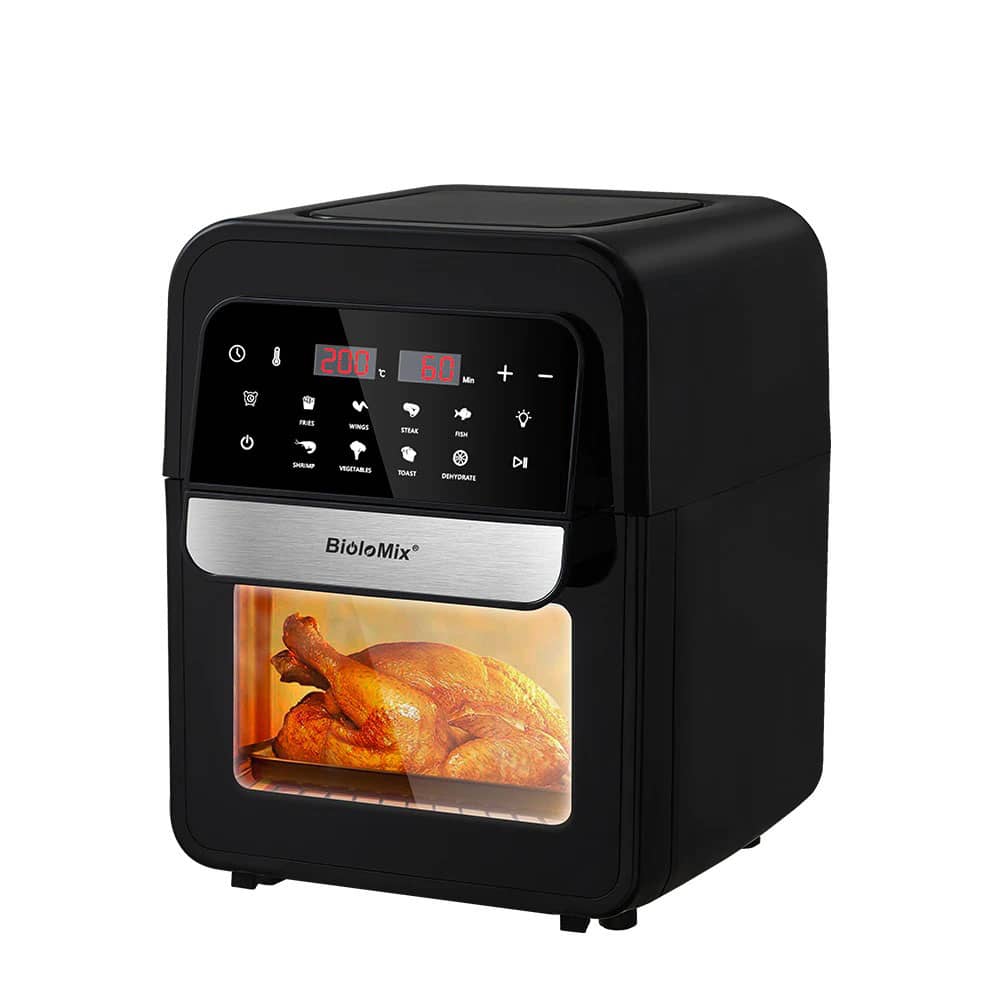 Appliances
Showing 1–12 of 68 results